Just2Trade Lite= Easy2Trade
It's new, its functional, and best of all, it's intuitive. The Trading Revolution soldiers on with our latest and greatest product, Just2Trade Lite. It's simple and effective, with pretty much everything you need only a click or two away. Let me walk you through the ins and outs of the platform.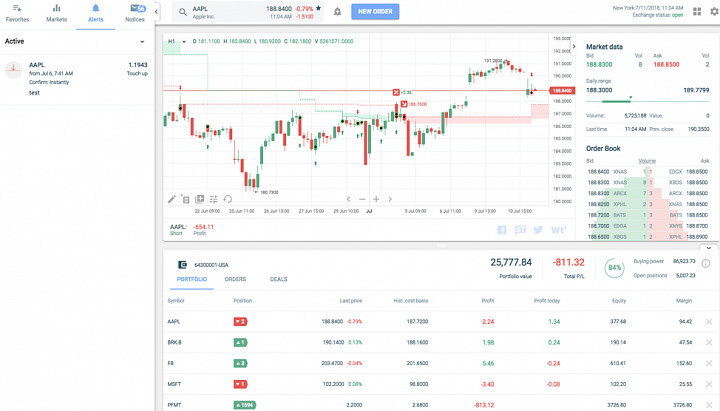 First things first, all data on this platform is real-time, constantly updating to give you the information you need to trade effectively. This is your home screen. On top we have the search bar, where you can search by ticker or company to do an array of functions. Favorites is your personal watch list for various securities.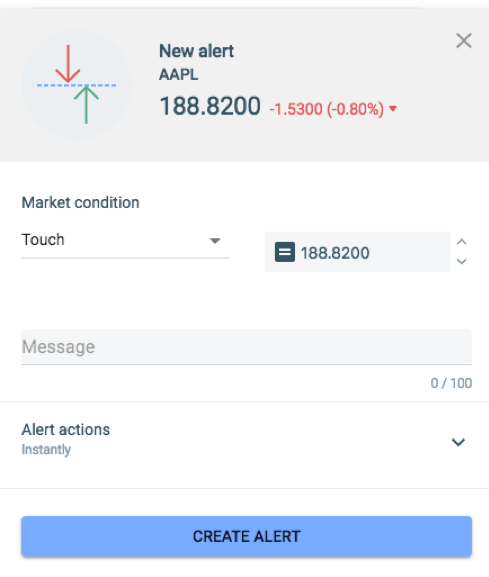 If you click Alerts you can set and manage all your alerts for various securities, such as Apple in this example. You can even have notifications sent right to your desktop so you never miss a beat.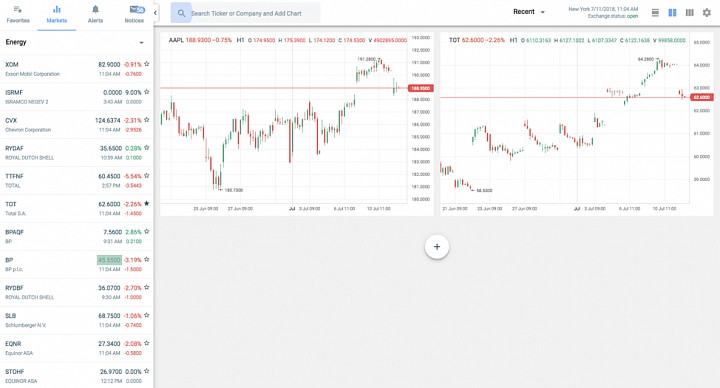 If you click the Markets tab on the sidebar, you can go through sector by sector, say Energy or Semiconductors.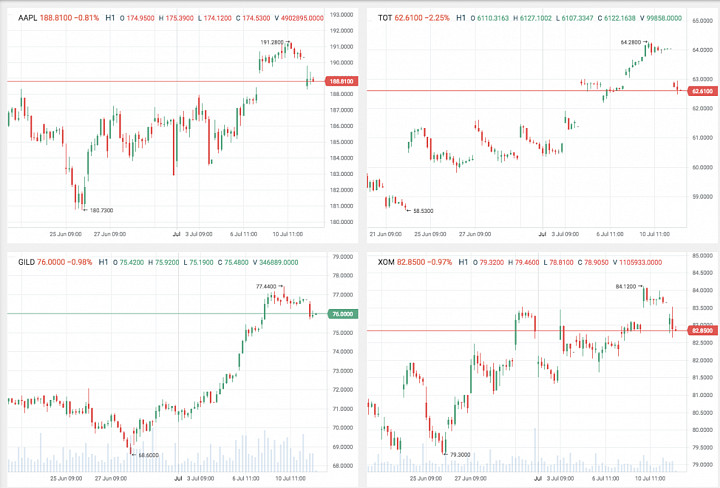 And best of all, if you click the tile in the upper right hand corner, it allows you to create a multi-tab chart view. Add as many charts as you want so you have all the data you need to keep up with your portfolio or possible plays, all the time.

But here is where the real magic happens. Here's our chart system. The fields are open trades, the green being gain and red being loss, and the points are the actual trades. Told you it was simple. In the bottom left hand corner of the chart you have a variety of tools to manipulate the information on the chart you would expect with your trading software. Technical indicators like the Fibonacci Fan to analyze stock trends, the ability to customize the graph, etc. In the lower right hand corner, we have the order book, which shows you real-time data of the number of orders on the different exchanges, with the usual market data about your particular stock above it.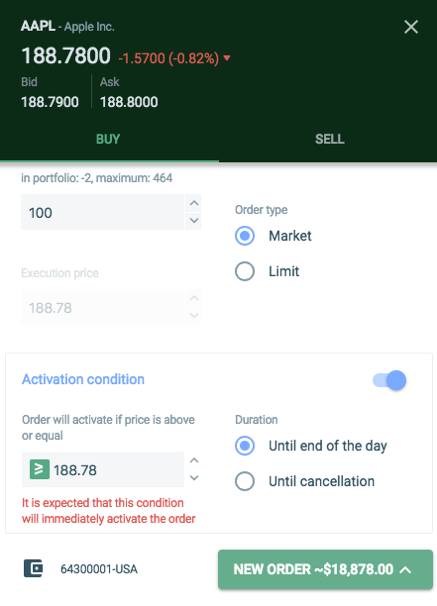 If you want to buy or sell a security, just click the blue New Order button in the center-top portion of your screen. Believe it or not, this allows you to buy or sell a security. Of course, that's not all. You can also customize it if need be, with simple, intuitive settings, like order type, number of shares, execution prices, and available conditions. Say you want to buy Apple if it reaches $200 because you think the rally won't stop there. However, you don't want the possible order cluttering up your portfolio the next day. So you simply set the order, and then just let this possible order expire at the end of the day if the conditions aren't met.
In a sentence, Just2Trade Lite is an easy-to-use trading platform that cuts through the bells and whistles that other companies put in just to overcharge you for the stuff you don't need to trade and will rarely, if ever, use. Start trading with a company that gives you what you want on an easy-to-use platform. Join the Trading Revolution here.
Happy Trading,
The Just2Trade team
No information on this post should be considered an offer to buy or sell a particular type of security.
Just2Trade Inc is not responsible for any system downtime, performance, accuracy or other issues that may occur when using this product.
This is not an offer or solicitation in any jurisdiction where we are not advertised to do business.