Just2Trade Demo: Give It A Try
At Just2Trade, we like to keep things fresh and innovative.

That's why, after careful tinkering and development, we're releasing a new feature that lets you demo your trades before you invest actual money.
The sign up is simple and the benefits are endless: not only are you able to use Just2trades' intuitive interface to shop for stocks, compare prices, and chart trends, you can also see things on the macro or micro level.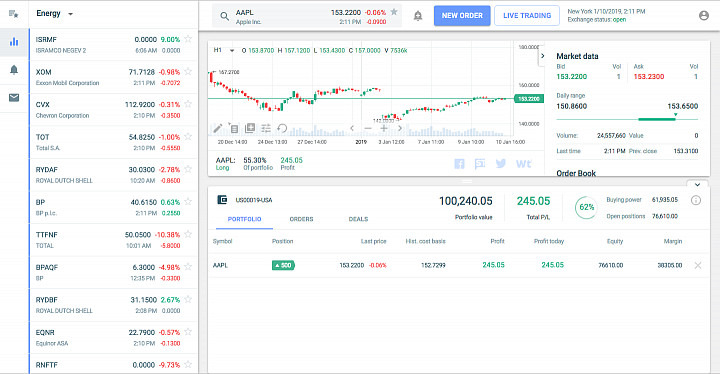 Want to chart one specific stock, like $AAPL? Zoom in in just one click. Curious about how the Energy sector is looking? Compare and contrast $XOM, $CVX and other energy companies in our convenient sidebar. This combination of company specific and market-wide efficiency lets you become an expert in a matter of minutes.
An active alert system makes keeping track of updates easier than ever. By choosing favorite stocks and sectors, investors like you can be the first to know when a stock is surging or on the verge of falling apart. That lets you stay up to date with the market.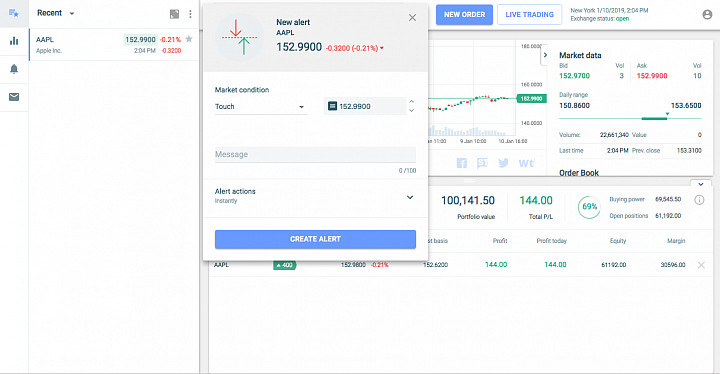 Signing up gives you $100,000 dollars to play with in this revolutionary demo. That means you can take risks and invest big in ways you never would with your own money.
Being a good investor is about being as well informed as possible. With this new demo system, you can play out every stock market hypothetically without putting up a dollar of your own.
Once you've mastered the demo, you're ready to take on the real thing, bolstered by new knowledge, experience and all of the convenience that Just2Trade has to offer.
Try our demo here: https://tx.just2trade.com
---
No information on this post should be considered an offer to buy or sell a particular type of security.
Just2Trade Inc is not responsible for any system downtime, performance, accuracy or other issues that may occur when using this product.
This is not an offer or solicitation in any jurisdiction where we are not advertised to do business.